Straighten Your Teeth the Easy Way with Invisalign
For patients who are interested in achieving a straighter smile, Invisalign® offers a discreet and comfortable alternative to traditional orthodontic braces. Invisalign uses clear, removable plastic aligners to gently guide your teeth into place for a healthier, more attractive smile. Dr. Abid Paghdiwala at Pearl Dental Arts has been a provider of this popular treatment option for many years. Invisalign treatment is available at our conveniently located office in Levittown, PA.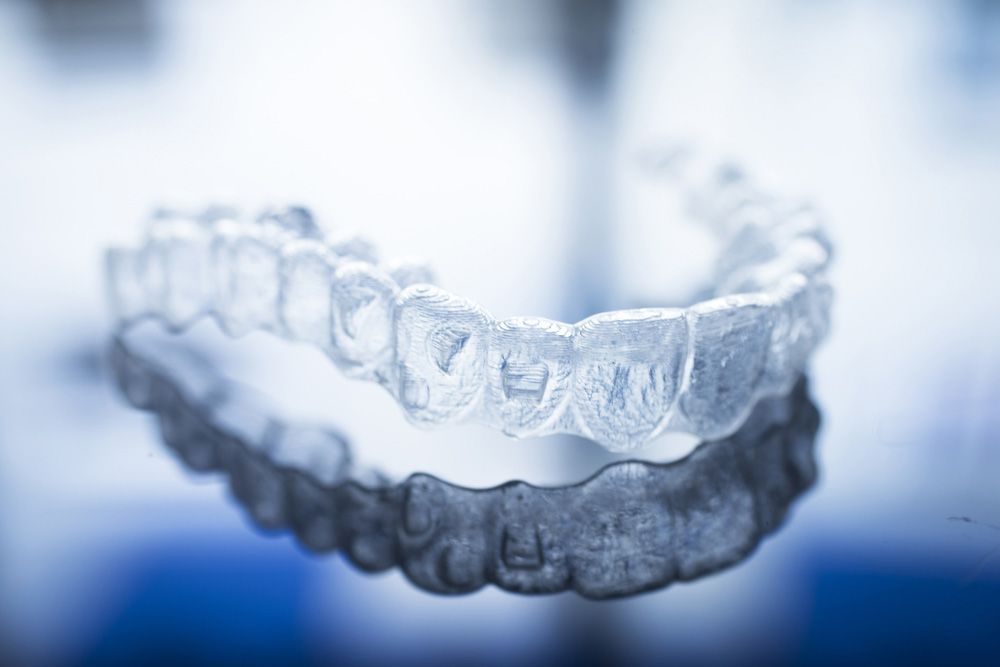 How Does Invisalign Work?
Invisalign consists of a series of custom-made aligners which fit snugly over your teeth. Each aligner is shaped slightly differently in order to apply consistent pressure and move your teeth into the optimal location. Invisalign can treat many of the same conditions as traditional braces, such as:
Overbites
Underbites
Open bites
Crossbites
Crowding
Gapped teeth
Rotated teeth
In cases of severe misalignment, your doctor may recommend traditional braces. Most Invisalign patients are able to achieve a straighter smile in 12 to 18 months.
Your Initial Consultation
Before you begin treatment with Invisalign, you will meet with Dr. Abid or Murtaza Paghdiwala for an initial evaluation. During the consultation, he will analyze your bite and determine whether Invisalign is right for you. If you decide to proceed with treatment, we will take impressions of your smile. This information will be sent to the Invisalign lab to craft your custom-made aligners. About two weeks later, you can return to our office to pick up your trays.
Life with Invisalign
During treatment, you should wear your aligners between 20 and 22 hours a day, removing them only to eat, brush, or floss. Every two weeks, you will exchange your current set of aligners for the next set in the series. You will need to visit our practice every six weeks so we can monitor your progress and provide you with additional aligners.
The Benefits of Invisalign
Straightening your teeth with Invisalign offers a variety of advantages over traditional braces. The main benefit of Invisalign is that the treatment has very little impact on your daily activities. Since the aligners are removable, you can take them out to clean your teeth, allowing you to easily maintain your oral health. In addition, you can continue to enjoy your favorite foods without worrying about damaging wires or brackets.
By straightening your teeth with Invisalign, you can minimize your risk of gum disease and decay while achieving a smile you are excited to share.
Invisalign is crafted from clear SmartTrack® material, meaning the aligners are virtually invisible and blend in with your smile. The aligners' customized design ensures they fit securely against your teeth without rubbing or falling out. Often, patients complete their Invisalign treatment without friends or coworkers even knowing they were wearing aligners.
Achieve a Straighter, Healthier Smile
When your teeth are crooked or crowded, it is more difficult to maintain your oral health. In addition, misalignment can affect your bite and contribute to the development of more serious conditions, such as temporomandibular joint (TMJ) disorder. By straightening your teeth with Invisalign, you can minimize your risk of gum disease and decay while achieving a smile you are excited to share. For more information about Invisalign treatment at Pearl Dental Arts, call our office in Levittown at (215) 949-8000 or Newtown at (215) 504-4070. You can also contact us online.